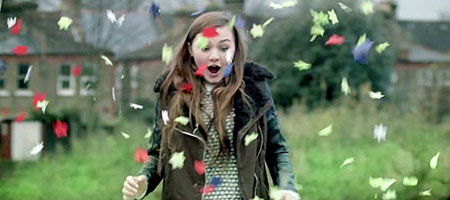 Dust away all the glitter and the tinsel, put aside the turkey and the trimmings because Christmas is all about giving. That's what makes it such a great time of year.
Sure, the mulled wine's great for a glass or two and everyone loves a mince pie, but there's no greater feeling than seeing someone's face light up after they've received a gift they really, really wanted.
eBay.co.uk have a new video out that encourages you to bring joy to the world this holiday season, by helping you find the perfect present to spread some Christmas cheer and magic to friends and family.
If you're looking for something that isn't just off the shelf, something a bit more personable, something that might stir some nostalgia or something unique and unfamiliar, then an eBay auction is the ideal place for you.
Find your loved ones the perfect gift at www.ebay.co.uk/christmas or Tweet a hint of what you'd like for Christmas with the hashtag #ebaychristmas