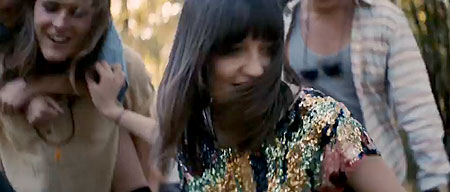 Formerly of Pearl and the Puppets, Glaswegian Katie Sutherland has since embarked on a solo career and after hearing this you'll be grateful that she did.
It's her debut solo single and it's called "Canvas"—you'll find it a welcome ray of fun to buffer against the onset of winter.
With a beautiful video shot on a small island, within Stokholm, Sweden by Victor Holmberg, Canvas is a statement for Katie. No longer hidden behind the guise of Pearl & The Puppets, this ambitious and assured debut single, promises to propel Katie from the strong foundations she has laid towards the upper floors of mainstream recognition.
To celebrate the release of Canvas, Katie will play 2 very special shows, in Glasgow at the Mackintosh Church at Queens Cross on 2nd of November and in London at Black Club on 18th November.