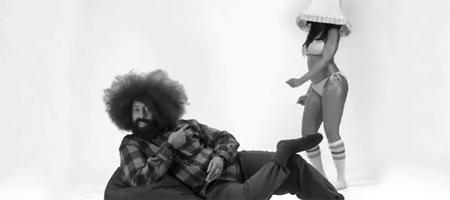 Reggie Watts goes for an early hip-hop style with this spoof of the rap industry that's just as good as any serious rap record.
Because who says rap music's all about swearing, guns, jiggling butts and the objectification of women? This muthafunker that's who. So f_ck some sh_t up and stack it on top of yo' momma. Word to your lolz.
Reggie Watts – "Fuck Shit Stack" from ben dickinson on Vimeo.