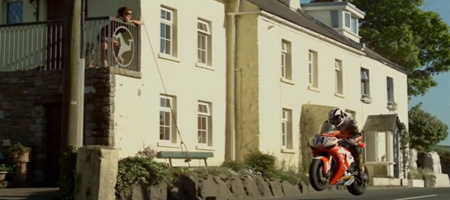 If you've never experienced the sphincter tightening videos from the Isle of Man's Tourist Trophy bike races, you're in for a treat. A sphincter tightening treat.
The races take place not on a track but on mountain roads, and residential streets. A true one-of-a-kind spectacle…#
That's A Man's Corner?HD?SpecTTacular . . 320kph/200mph 'Isle of Man' TT from Locck9 on Vimeo.