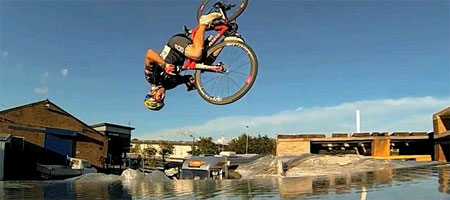 There's a party on their bikes and everyone on the internet is invited! Biking champs Martyn Ashton, Danny MacAskill and Chris Akrigg perform some cunning stunts and epic tricks for you to wow over.
Riding down water slides, across the top of bridges, on rail tracks, backwards, in space… OK, maybe not in space, but the rest is true.
And if you missed out on the first party, grab a bike and a beer and join it below.