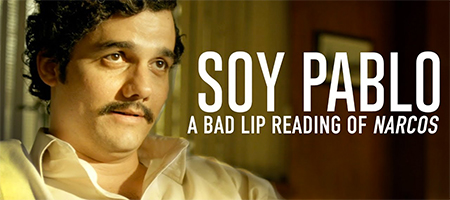 With the Narcos season 3 now available to stream, Bad Lip Reading and Netflix team up to celebrate its release.
Titled 'Soy Pablo' we see DEA agents convince an untrained Pablo Escobar doppelganger to infiltrate the drug lord's lair—and it's full of hilarious and absurd dialogue.
Check out the official Narcos season 3 trailer and series news.