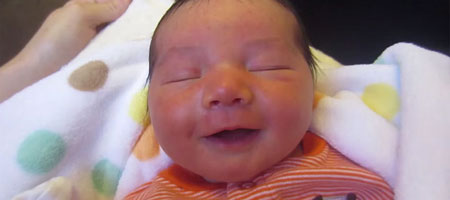 Kids always look like they're having a great time, and it's thought they smile up to 40 times more a day than adults.
Which means that, if you smile more you might be as happy as the kids in this video. Don't force it too much though, or it'll just end up looking awkward and weird.
To mark the launch of a new campaign by Coca-Cola that is inspiring people to Choose Happiness (hashtag #ChooseHappiness), the brand has created this heart-warming video, reminding us about the power of a smile, it's based on the observation that before we learn to crawl, walk, or talk, we learn how to smile.