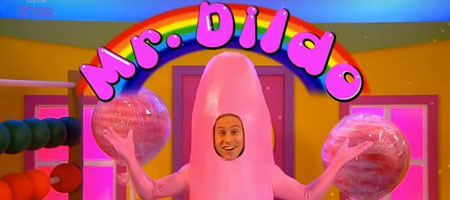 Russell Howard had a very unusual request from a young fan called Deryn who was diagnosed with terminal cancer. Being a huge fan of Howard, Deryn asked to meet the comedian.
And when he did he had a special request, that Howard attend his funeral but under one condition that Howard dress up as a giant penis. It sounds ridiculous but the whole crazy story is revealed in this video, and it has a happy ending too.
Check out Russell Howard In the original Mr. Dildo sketch.