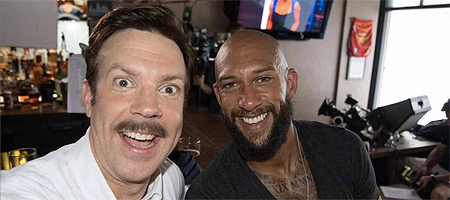 After unsuccessfully managing Tottenham Hotspur for 6 hours, coach Lasso (Jason Sudeikis) is back in the states as a commentator.
And he's just as clueless about the beautiful game as he was when he attempted to be a manager—fortunately, for us, he's just as hilarious too.
If you missed Lasso's first foray into football, check out his debut below.