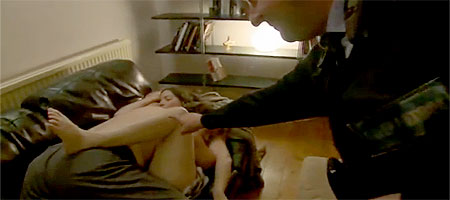 Be afraid: They know who you are. They know what you want. If you are looking for a good night's sleep, I can tell you they don't have money. But what they do have are a very particular set of skills; skills they have acquired over a very long career. Skills that make them a nightmare for people like you.
They might have to peep through your windows while you get jiggy on the sofa with your partner, and gross you out with horror stories about your rancid mattress, but what's that compared to finally getting a perfect slumber in your own bed.
To celebrate national sleep in day on Sunday 28th October The Sleep Council, the UK trade association for British bed manufacturers, has released a fun app called UrKnackered, which is available now on iTunes.
It has been developed to demonstrate how a shortage of sleep can take its toll, by turning sleepy, friendly faces into mug shots that show the most extreme signs of fatigue such as unsightly red spots and pale, grey skin.