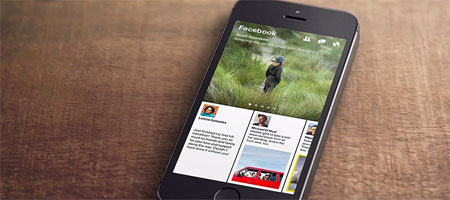 Facebook's newsfeed is getting a radical new makeover with a new standalone app called Paper. Depending on who you are it's either a fantastically good or depressingly bad idea.
The new app has a Flipboard-esque interface and will dramatically change how users view and interact with status updates, photos and videos from friends, as well as news content pulled from whoever you're following.
Personally though, i think i'd prefer to stay old-skool and try this version out.