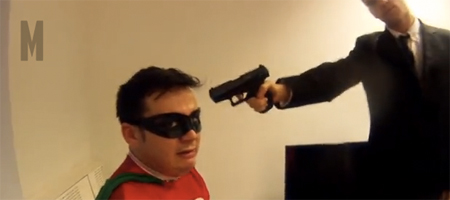 We might all complain about going to the office every day, but at least you don't work here.
If you did, not only would you have to dress up in spandex, but you have to deal with people with guns too.
And here's the original, minus the superheroes but with plenty of violence.