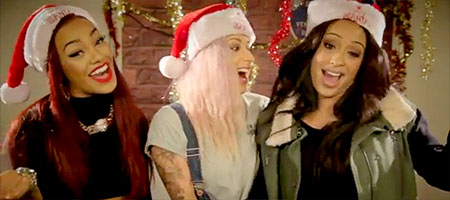 It's the holiday season, which means we must put aside our prejudices and leave any ideas of taste back in November. So cast your Scrooge-like attitude aside, put down your usual skepticism and hate.
It's time to embrace the cast of TOWIE and X-Factor contestants singing Slade's mega-hit "Merry Christmas Everybody"–all in aid of charity. You know you love it.

As a gesture of goodwill ASDA will donate £10,000 to Text Santa for every 100,000 views this video gets on YouTube – so share it with your friends NOW!