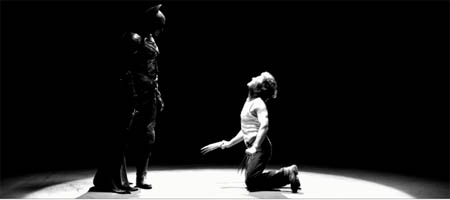 So you like Batman, huh? And you like film noir? Of course you do, you're cool, right? Well then you're going to love this fan-fiction Batman short. Oh, I forgot it has Wolverine in it to and he has a scrap with Batman.
It's got a Sin City aesthetic and it's pretty dark and arty too, and it sees a retired Bats angry, old and very drunk. And who better to take out your impotent alcohol-fuelled frustrations on than that dick-loving Logan guy.
BATMAN DELIVRANCE from Atomic Production on Vimeo.