Jay-Z's life problems probably relate to his record label, or if the next festival he's playing at will provide the correct towels for his dressing room. Any number of hurdles can ruin his day, apart from of course 'a bitch'.
But never did he think that his own issues could link to the intergalactic heights of Star Trek.
Helmsman Geordi La Forge, however, can clearly take something from the rapper's poignant words. With his own inimitable tweak. What next….Star Wars!?!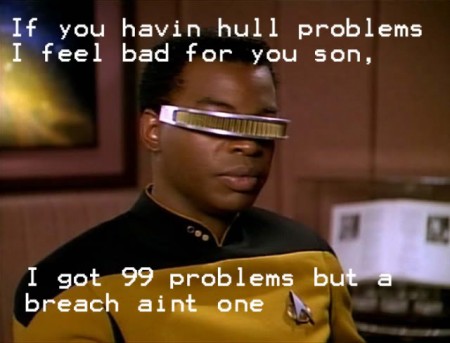 'Shameless post ownage it is!'