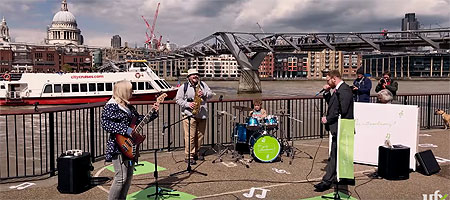 Buskers are found in most cities, performing on street corners and intercutting the bustle of city life with their musical sounds.
But what if there were instruments but no buskers to play them? Would you be brave enough to step up and do start jamming?
The people in this video do just that, stepping out from the crowd to become an amazing impromptu busking band.