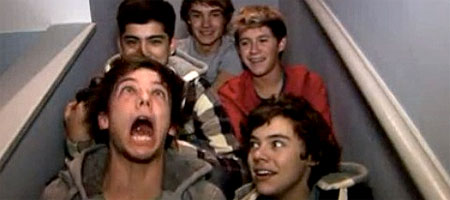 SamRick Shreds are back with another vast improvement on One Direction's music, redubbing their X Factor live performance of 'Midnight Memories'.
It's astonishing how a little bit of audio work can make a song listenable when once it was utter pants—and the little interview at the end just makes it that bit more special.
And if your ears can stand the pain, here's the original version.